Service Based Business Society
Welcome to the intriguing world of "Service-Based Business Society," a realm where intangible offerings shape the very essence of our modern existence. In a landscape where innovation is the currency and customer-centricity reigns supreme, we embark on a journey to uncover the vital role played by service-based businesses. From the traditional to the tech-driven, these enterprises form the backbone of our daily lives, providing experiences, solutions, and unparalleled value. Join us as we navigate this dynamic terrain, exploring its evolution, challenges, innovations, and envisioning the future of a society deeply rooted in service.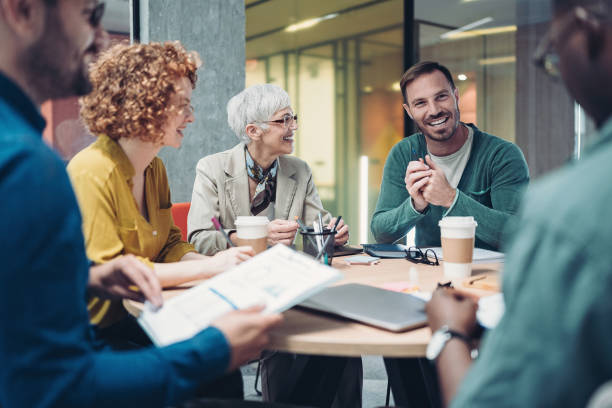 The Evolution of Service-Based Businesses
In the ever-changing landscape of the business world, service-based businesses have undergone a remarkable evolution. This blog delves into the fascinating journey of service-oriented enterprises, tracing their path from traditional brick-and-mortar establishments to the dynamic, tech-savvy entities of today. We'll explore how customer expectations, technological advancements, and shifting market dynamics have influenced this evolution, reshaping industries and redefining the concept of service excellence.
Throughout history, service-based businesses have continuously adapted to meet the needs of their clientele. We'll discuss the pivotal moments and key trends that have shaped this transformation, shedding light on the innovative strategies that have enabled businesses to thrive in the digital age. Whether you're a seasoned entrepreneur, a budding startup owner, or simply curious about the evolution of service-centric industries, this blog offers valuable insights into how service-based businesses have not only survived but thrived in an ever-evolving business ecosystem. Join us on this enlightening journey through time and technology as we uncover the fascinating evolution of service-based businesses.
The Diverse Landscape of Service-Based Businesses
The world of service-based businesses is a vast and diverse landscape, teeming with innovation, creativity, and countless opportunities. In this blog, we embark on a captivating exploration of the multifaceted realm of service-oriented enterprises, shining a spotlight on the myriad industries and niches that make up this dynamic ecosystem. From healthcare providers to digital marketing agencies, consulting firms to fitness studios, we'll delve deep into the unique challenges, trends, and success stories that define the diverse tapestry of service-based businesses.
We'll examine the intersection of technology, consumer preferences, and market dynamics, showcasing how service businesses adapt and thrive in an increasingly interconnected world. Whether you're a business enthusiast seeking inspiration or an industry insider looking for fresh insights, this blog offers a panoramic view of the rich and varied world of service-based enterprises. Discover the resilience, innovation, and endless possibilities that characterize the diverse landscape of service-based businesses.
The Importance of Customer-Centricity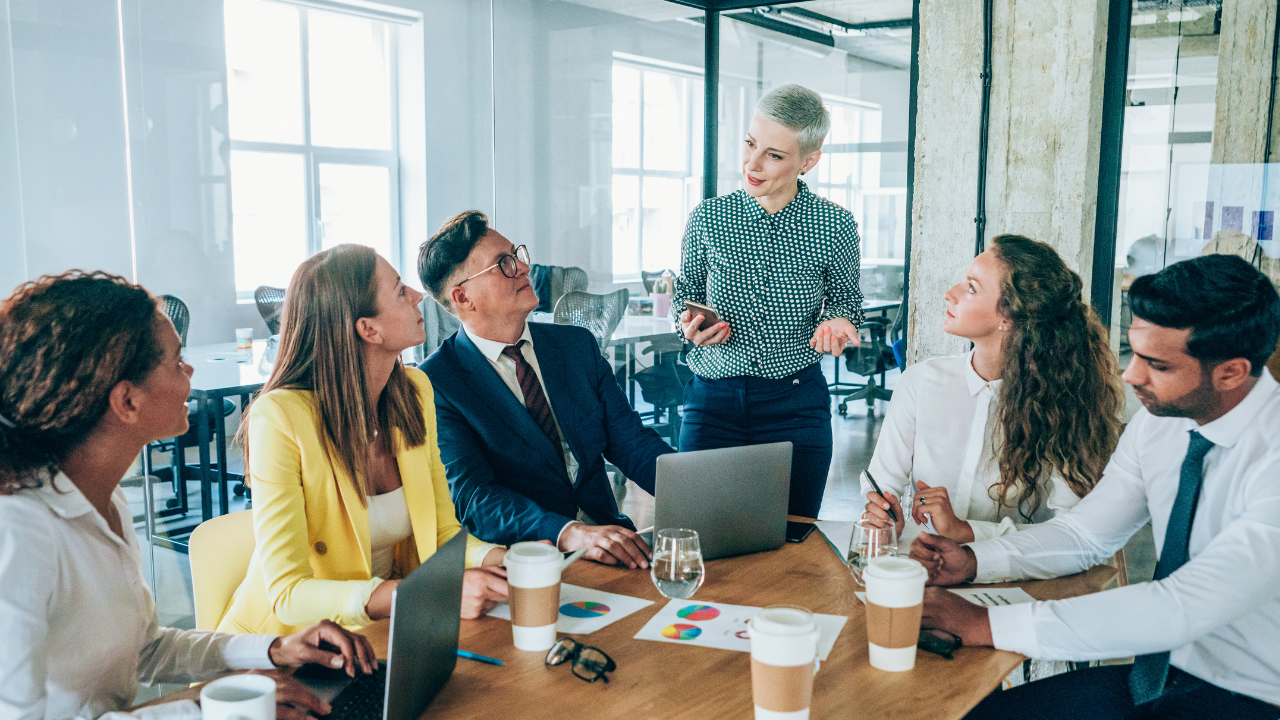 From multinational corporations to small startups, businesses across the spectrum are recognizing that the customer is the driving force behind their operations. In this blog, we will unravel the reasons why customer-centricity is more than just a buzzword – it's a transformative mindset that shapes product development, marketing strategies, and overall company culture. Through real-world examples and expert insights, we'll illustrate how adopting a customer-centric approach can lead to increased customer loyalty, higher profitability, and sustainable growth. Whether you're a seasoned business leader seeking to enhance your customer-focused strategies or an aspiring entrepreneur to
build a brand that truly resonates with its audience, this blog is your comprehensive guide to understanding and implementing the principles of customer-centricity. Join us on a journey to discover how prioritizing the customer can drive business success and create lasting, meaningful relationships in today's competitive marketplace.
Challenges in the Service-Based Business Sector
In the dynamic world of service-based businesses, a host of unique challenges constantly shape the landscape. This blog is your essential guide to understanding and navigating the multifaceted obstacles that service-oriented enterprises face in today's ever-evolving market. We will dissect the complexities, share real-world examples, and offer insightful strategies to tackle these challenges head-on.
From adapting to rapidly changing consumer preferences to addressing the intricacies of service quality and scalability, we will delve deep into the issues that can make or break a service-based business. Additionally, we will explore the impact of technological advancements, regulatory changes, and economic fluctuations on the sector. Whether you're an industry veteran or an aspiring entrepreneur, this blog will equip you with the knowledge and tools to overcome the hurdles unique to service-based businesses, fostering resilience and growth in an increasingly competitive arena.
Technology and Innovation in Service-Based Businesses
In today's rapidly evolving business landscape, the fusion of technology and innovation has become the cornerstone of success for service-based businesses. This blog is your gateway to exploring the transformative impact of cutting-edge technologies and creative innovations in service-oriented enterprises. We'll journey through the digital age, unraveling how technology is reshaping industries and propelling service businesses to new heights.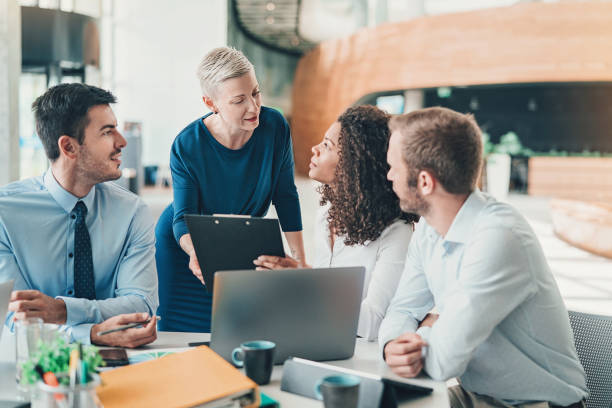 From AI-powered chatbots streamlining customer support to data analytics revolutionizing decision-making processes, we will dive deep into real-world examples and trends that illustrate the pivotal role of technology in service-based sectors. Our blog will also shed light on how innovative thinking and agile strategies are driving businesses to stay ahead of the curve, offering a competitive edge in an increasingly crowded marketplace. Whether you're an entrepreneur eager to harness the latest tech advancements or a business enthusiast curious about the transformative potential of innovation, this blog will equip you with the knowledge and insights to navigate the dynamic intersection of technology and service-based industries.
Sustainability and Social Responsibility
In an era defined by global challenges such as climate change, resource depletion, and social inequality, the imperative for sustainability and social responsibility in business has never been more critical. This blog serves as your compass in navigating the intricate intersection of commerce and conscience, exploring the pivotal role that sustainability and social responsibility play in shaping the modern business landscape.
We'll dive deep into the strategies and practices that forward-thinking companies employ to minimize their environmental footprint, promote ethical supply chains, and engage in meaningful community initiatives. From sustainable sourcing to green technologies, we'll uncover the innovative ways in which businesses are driving positive change while maintaining profitability.
Whether you're a sustainability advocate, a conscientious consumer, or a business leader seeking to incorporate responsible practices into your operations, this blog will provide you with insights, best practices, and inspiring case studies that highlight the profound impact of sustainable and socially responsible business practices
Conclusion
Our journey through the Service-Based Business Society has been a captivating exploration of the evolution, diversity, and vitality of service-oriented enterprises. From their humble beginnings to their tech-savvy present, service-based businesses have shown remarkable resilience and adaptability. We've uncovered the pivotal role of customer-centricity in driving success, dissected the unique challenges they face, and celebrated the transformative power of technology and innovation in propelling them forward. Moreover, we've highlighted the profound importance of sustainability and social responsibility in shaping the modern business ethos. As we move forward, we invite you to be a part of this dynamic world. Whether you seek inspiration, strategies for growth, or a deeper understanding of responsible business practices, we're here to guide you. Reach out to us at 1-236-361-3883 or through hello@bottcher.io, and visit us at 8661 201st Street, 2nd Floor, Langley, BC, V2Y 0G9, Canada. Together, we'll continue to shape a future where service excellence and ethical practices are the cornerstones of our society
---