Bookkeeping can be a tedious and time-consuming task. If you are a bookkeeper to your business, you are undoubtedly aware of the tedious nature of the job. But bookkeeping can also be a useful tool in business planning. Bookkeeping can help a business determine if it is on track financially and can come up with ways to improve profitability. It can also help business owners understand their customer base and how they can better satisfy their needs.
So, with bookkeeping being such a vital part of any business's success and growth, bookkeepers must ensure accuracy, precision, and compliance when recording transactions and accounting information. This blog will cover tips for improving bookkeeping accuracy that every accountant should follow.
Record transactions frequently
Bookkeeping is a vital service for business owners and financial professionals. Bookkeepers are responsible for recording and categorizing transactions from sources such as payroll and expenses, then creating financial statements and reports for groups like the IRS. These services can be valuable in tracking business finances, but accurate bookkeeping must generate reliable reports for stakeholders.
To ensure bookkeeping services are accurate, bookkeepers must provide detailed information to clients. This includes accounts receivable, inventory, and more. They should also record all transactions accurately to give a clear picture of business operations. This can include accounting software such as QuickBooks to track income and expenses.
Bookkeeping services can also provide tax services and financial planning with an in-house CPA team. By ensuring bookkeeping services are accurate and thorough, businesses can better understand their finances and make informed decisions about their finances.
Use double-entry bookkeeping
Use double-entry bookkeeping to track business transactions and financial data. Double-entry bookkeeping is a system that keeps track of financial transactions and data. This system requires two sets of records: the debits, which are entries that increase an account, and the credits, which are entries that decrease an account. This type of bookkeeping helps ensure accuracy in business transactions as well as financial information.
This system also helps prevent fraud and ensures that everyone involved with a business understands their role in it. Double-entry bookkeeping can be found in accounting software such as QuickBooks or Microsoft Excel. By using double-entry bookkeeping, businesses can better track their financial data and make informed decisions about their business.
Use sequential numbering
Use sequential numbering to keep track of your business transactions and expenses. A register or ledger can be a useful tool for recording each transaction. It can help you document the business's details with precision and clarity. You can also use cheques or bank transfers to ensure accurate accounting. These financial tools provide an accurate record of your business's transactions.
They ensure that your financial records are accurate, reliable, and consistent. Finally, tracking your profits and losses can help you identify trends and make informed business decisions. This will help you make sound business decisions and improve financial performance.
Reconcile accounts regularly
Bookkeeping services a bookkeeper offers can range from basic monthly reconciliations to more advanced services like paying bills and invoicing clients. To ensure accurate bookkeeping services, you must bookkeep your accounts regularly. This can be done via a spreadsheet or manual system.
Ideally, you should reconcile your bookkeeping accounts once a month. In addition to reconciling accounts regularly, you should review your financial statements and receipts frequently. By following these tips, you can ensure accurate bookkeeping services that help you save time and money.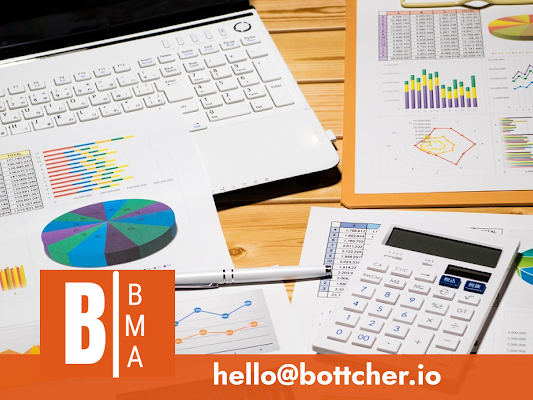 Monitor changes in accounts
Bookkeeping services are essential for any business's security, scalability, and success. They provide an accurate monthly snapshot of the business's financial situation by systematically tracking income and expenses.
Bookkeepers also keep a watchful eye on money entering and exiting the business, ensuring the balances in bank accounts match those in accounting software. This is critical for financial statements to be accurate and fair.
Bookkeeping can provide invaluable insights into business operations. By monitoring changes in bookkeeping activities, bookkeepers can detect errors and issues that may arise earlier than anyone else can. This can lead to savings in time and resources and improved accuracy and efficiency in business operations.
Maintain accurate records
When it comes to bookkeeping, accuracy is key. Make sure you maintain accurate records of all transactions that take place in your business. This includes recording the date, time, name of the person or company involved, and an accounting code for easy reference later. Accurate financial records can help you forecast business trends and make more informed business decisions.
Regular bookkeeping services can save time and money by providing an accurate monthly snapshot of your business's financial situation. By following these tips, you can ensure accurate bookkeeping services that help you monitor account changes and maintain correct records.
Use technology
Businesses can benefit from bookkeeping services to ensure their operations' security, scalability, and success. Bookkeeping services can include a team of professionals with accounting technology certifications and expertise. These professionals can provide bookkeeping services in-house, on-site, or remotely.
Professional bookkeeping services can be tailored to businesses in various industries, such as restaurants, property management, construction companies, etc. Outsourcing bookkeeping services may provide access to an entire accounting department, including an accounting technology specialist, full-charge bookkeeper, and controller. This can help businesses save time and money while ensuring accurate financial records and reporting.
Communicate with stakeholders
Bookkeeping services can help you to be accurate and consistent in your financial accounting, providing stakeholders with accurate and comprehensive financial information. Bookkeepers track and categorize all transactions, generating financial statements that can help businesses make sound decisions. They also ensure that all books are balanced and accurate, which can improve a business's financial health.
Bookkeeping services can handle a business's accounting needs efficiently, ensuring efficient bookkeeping services. Some bookkeeping services offer advanced features such as invoicing and payroll, providing businesses with additional functionalities. Besides, cloud-based bookkeeping services allow businesses to access their records easily and ensure balance reconciliation with bank accounts each month.
Monitor financial trends
Bookkeeping services provide businesses with secure, scalable, and successful financial management. To help businesses monitor their financial trends, bookkeepers review transactions and reconcile bank accounts to ensure accuracy and balance. They track financial performance by monitoring financial trends and analyzing financial information such as income and expenses.
Bookkeeping can help businesses manage financial resources effectively and make informed business decisions. It also ensures that business finances are accurately recorded and can be easily understood by stakeholders. This can help businesses avoid potential problems, such as misinterpreting accounting data or making faulty decisions based on inaccurate information.
Stay organized
Bookkeeping services can help businesses stay organized by ensuring that all financial transactions are tracked and organized. This can help enterprises to understand their finances better and make informed decisions. Additionally, bookkeeping services can provide a systems-wide overview of all financial activity to identify potential problems or irregularities.
Bookkeeping is an essential service for running a business efficiently and effectively. By using bookkeeping services, businesses can track their finances, detect trends relating to their performance, and make sound decisions about future investments.
Conclusion
Bookkeeping can be a tedious job, but with a bit of patience and organization, bookkeeping can be relatively simple. Bookkeeping can be made easier by creating an accounting system that's easy to use, recording all transactions in a bookkeeping system, and using technology to enhance efficiency.
By ensuring all bookkeeping systems are updated and used correctly, businesses can provide accurate bookkeeping and reduce the chances of errors. At Bottcher Business Management Agency, we offer bookkeeping services based in Langley, BC, for years. Our trusted bookkeepers are always here to help you keep your business running smoothly. To get started, give us a call today!